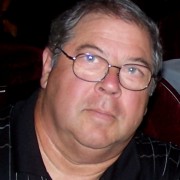 Christian Zimmerman, CEO
Chris's work in senior care began in 1971 when he opened Waters Edge Nursing Home, a 120 bed skilled nursing facility and the first free standing intermediate care facility in California. For many years Chris served as the Administrator of the facility and always cultivated a progressive approach to the care of elders. This led him to introduce a Patient's Bill of Rights and Resident's Council, the predecessors to the legislation the state enacted years later. Chris was also a founding member of the Ombudsman Project of Alameda County – California's first such program. To read more about Christian Zimmerman, please click here.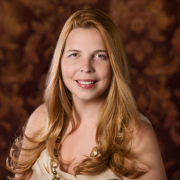 Lauren Zimmerman Cook, CFO
Lauren has over 16 years experience working in senior care and is a licensed California Nursing Home Administrator. She has been in the family business her whole life; in fact, she was almost born at the Waters Edge Nursing Home.  As the only child for eight years, Lauren spent many hours following her parents around the Waters Edge Nursing Home.  And as a preteen lived at the Waters Edge Lodge for about a year, where having meals with the residents and listening in awe to their remarkable life stories helped shape her life. To read more about Lauren please click here.

Darnelle Zimmerman, RN, Elder Care Specialist
Darnelle is a graduate of University of California, San Francisco, School of Nursing.  She has worked with Chris, her husband, since the early years of Alameda Elder Communities (AEC) and is the driving force behind AEC's excellent care programs.  Her expertise is in the development and maintenance of the health care component of AEC.  Under her direction, all care providing members of AEC have been recognized for superior care.  Up until recently, when she gave up management control to the local hospital, Waters Edge Nursing Home enjoyed more than four years of 5-star status from the federal Medicare rating system, an honor only achieved by the county's top 10% of nursing homes. To read more about Darnelle, please click here.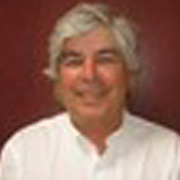 Jeff Zimmerman, Architect
Jeff Zimmerman, Principal Architect, Zimmerman & Associates (Z+A): Jeff is an accomplished Bay Area architect with a distinctive track record designing for older adults.  Working on a wide range of projects, from affordable housing to assisted living and dementia care, his firm has established a new prototype for efficiency, safety and beauty in living spaces for older adults. To read more about Jeff, please click here.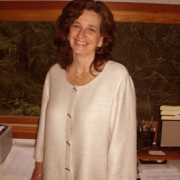 Linda Herman
Linda is the principal and owner of Linda Herman Consulting, a consulting firm that offers exceptional outcome-oriented project management and facilitation services, providing the expertise to plan, coordinate and manage the design and construction process for a variety of clients.  She works with non-profit organizations, developers, and corporate clients and has completed projects as varied as an award-winning synagogue in San Francisco, a $100M wholesale product market, a local food bank, and individual residences. To read more about Linda, please click here.