Resources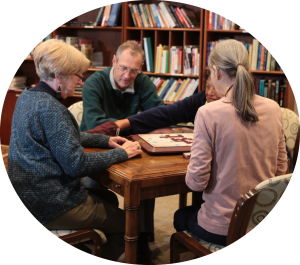 Co-housing Resources
The Co-housing Association of the United States
Village to Village Network
The Village to Village Network provides useful information about Senior Village Networks throughout the nation.
Foundation for Intentional Community
The Foundation for Intentional Community provides publications, referrals, support services, and sharing opportunities for a wide range of intentional communities & cohousing groups.
Senior Resources
Mastick Senior Center
Mastick Senior Center, a division of the City of Alameda Recreation & Park Department (ARPD), provides a well-rounded social recreation program for active seniors. Mastick houses a variety of programs & services.
AEC Living
Alameda based assisted living, senior focused fitness, medicare approved outpatient rehabilitation therapy, and home care.
Alameda Senior Magazine
A quarterly publication dedicated to the health and wellness of seniors in Alameda and the surrounding community.
Other Resources
The Elders
An organization for world peace consisting of world leaders who have banded together to work toward world peace.
Articles of Interest
This is a collection of articles we have found interesting or useful, to see the full list please click here.